Bermuda's Boutique Law Firm
"Providing personal service for all your family law needs"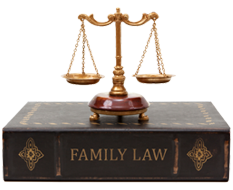 Barristers, Attorneys and Notary Public
MacLellan & Associates Established in March 2003 by Jacqueline MacLellan, a 20 year Family Law practitioner. MacLellan is a boutique law firm specializing in all aspects of the breakdown of a relationship including divorce, children's custody issues, property division, pre-nuptial agreements as well as providing additional private client services such as wills and estate administration.
The philosophy of the firm is to provide superior legal advice in an efficient manner, recognising that experience, trust and integrity are the cornerstones of a successful practice. Our aim is to help clients resolve their issues with their partner and children in as respectful a fashion as possible. We understand that clients going through a divorce or relationship breakdown are experiencing many challenges and our goal is to acknowledge these challenges and assist our clients in overcoming them.
In addition the firm also provides Wills, Probate services and Immigration services.
A Different Way to Divorce
The Collaborative Law Alliance of Bermuda offers a different approach to the way divorce proceeding have been handled in the past.
For more information click here